You can come across the need for storage space at any time due to various reasons. For example, people come across storage space needed for home renovations, seasonal items, moving, decluttering, business storage, travel, hobbies, downsizing, emergencies, and e-commerce inventory. Moreover, because of the ever-increasing pace of life and limited living space in cities, many people find themselves in need of extra storage space. However, one of the most critical decisions you'll make when renting a storage unit is choosing the right size.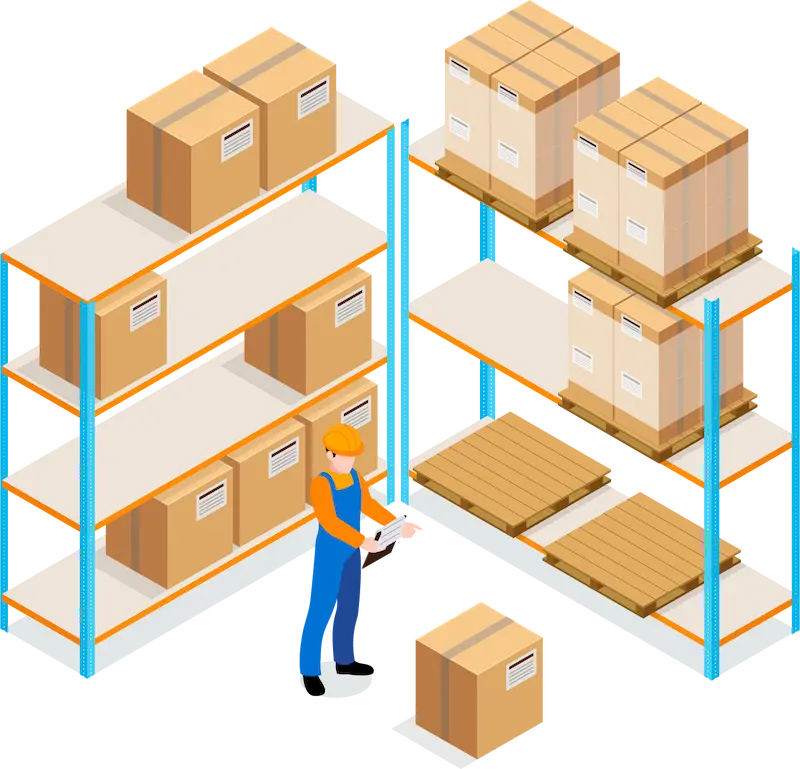 Since most of us do not move regularly, that calls for the use of storage space, which can cause confusion and make you more likely to make mistakes. However, it is not like that; there are no solutions, and especially with expert knowledge, you can rent a storage space like a professional. And this blog intends to help you exactly with the same, and it will provide you with everything you need. Let's begin this by discussing the steps that will help you determine the perfect storage unit size for your needs.
Steps to determine your storage needs
1. Assess your storage needs
Before you start searching for a storage unit and a company for it, you must assess your requirements, which will help you start your process with a good foundation. You must consider what items you will be storing. Decluttering is the right way to reduce the number of belongings you need to store. Moreover, you can make a list of all your items, including furniture, appliances, and boxes, which will help you get a clearer picture of the space you'll need.
2. Measure your items
If you have the exact measurement with you, it helps you get the most definitive idea of the right storage unit size. Don't forget to take measurements of all your possessions for their dimensions, including height, width, and depth.
3. Take stock of your exact storage needs
Once you have noted down the measurements of each item, you must calculate the total volume of space you will need. Keep in mind that you need to consider the extra space for future possible additions or to ensure easy access to your items in the storage unit.
4. Consider your budget
After estimating the required space, you need to consider your budget as well. Various storage units charge different prices according to the types of possessions you have and factors such as location, size, and features they offer. You should consider your budget according to your requirements and find the right balance in picking a storage offering company.
5. Do thorough research on storage facilities and their features
Now that you know about your storage needs and budget, it is time for you to research the different storage facilities available to you. Compare features such as size, pricing, accessibility, and other features. For extra features, you may need to consider features such as 24*7 access, climate control, drive-in access, and the standard of security.
How do you calculate the exact space you will need?
One of the most important aspects of picking the right storage space is the calculation of the space. And it is also the step where the majority of people struggle. You can calculate the space in the following ways, but remember, you need to use either of these two
1. Calculate in square feet (sq. ft.)
To estimate the storage size in square feet, multiply the length and width of your items. For example, if your belongings form a 6 x 8-foot bed, you'd require a storage unit with at least 48 square feet.
2. Estimating in Cubic Feet (cu. ft.)
To estimate the storage size in cubic feet, multiply its length, width, and height. If your larger items have a size measuring 4 x 3 x 2 feet, you'd need a storage unit with a minimum of 24 cubic feet. Remember that measurement techniques can vary, and you may either stack your items for a general estimate or measure each item's length, width, and height individually.
Now that you know how to calculate your storage space requirements, you will want to know the different size unit options.
Categorization of storage units
Personal Storage Units: Such units are ideal for storing household items like furniture, appliances, and personal belongings. These storage units come in different sizes, such as small (5'x5 dimension'), which is good enough to provide room for items like boxes and suitcases. Then, if you want to have the biggest size, you may opt to get a medium (10'x10′ dimension) size, which can house a one-bedroom apartment's possessions. If you want a larger storage unit, you need a large (10'x20′) unit that can accommodate the belongings of a two- or three-bedroom home.
Business Storage Units: As the name suggests, such storage units are tailored for office equipment, inventory, and important documents. They prove invaluable if you are carrying out business relocations. You should assess the size and nature of your business along with the offerings from storage unit companies while considering these units.
Vehicle Storage Units: These storage units help you keep your cars, bikes, and other vehicles safe. Generally, they offer you different sizes to meet different vehicle storage requirements. During moving, you need to keep your expensive vehicles safe, and these storage units are the answer.
Now that you have acquired most of the knowledge needed about the units to store your possessions, you might think about the tips you will need to choose the best one. Let's discuss them.
5 Tips for Choosing the Best Storage Units in India
Here are five essential tips to help you choose the best storage units that cater to your needs:
1. Assess your needs:
As stated, to pick a storage unit, you start by evaluating what you need to store. For this purpose, the first step is to create a list of items, including their sizes and quantities. This will help you select the appropriate storage unit size for your household and business items.
2. Consider as many options as possible:
You should not limit your search for the best company to only 2–3 options. For this purpose, you must go online to find as many companies as possible on Google, use social media, and even try offline sources such as asking for referrals from friends and acquaintances to expand the range of possible companies in your search. If you have ample time on your side, try to speak to as many companies as possible, then only make a decision about a particular one.
3. Consider location:
Location is another big factor because convenient locations can help you in many ways. Especially in a country as vast as India, choosing a storage facility that is conveniently located will reduce the time and effort required for access. If your chosen storage company's proximity to your home or workplace is near, it will help you get access to your possessions easily.
4. Security and Safety:
It goes without saying that the safety of your stored items is paramount. To achieve this objective, you must ensure the storage facility has robust security measures, including CCTV surveillance, gated access, and 24/7 security personnel. This is particularly crucial when storing valuable or sensitive items.
5. Climate Control:
In a country like India, where diverse weather conditions prevail, climate-controlled features are a must. Especially for your possessions that are likely to be sensitive to temperature and humidity and cause damage to them. If you plan to store electronics, artwork, or documents, always try to find a unit with climate control features to protect your belongings.
6. Read Reviews and Compare:
Before making a final decision about zeroing in on any company, it is advisable that you read reviews and testimonials about the storage facility you are considering using. Even when you are evaluating reviews, look for patterns in reviews to gauge the quality of service.
The existence of multiple positive reviews indicates reliability. Make sure you are reading the reviews on multiple platforms, like Google, Facebook, Instagram, and other online platforms. You should also compare prices, amenities, and features offered by different storage providers to get the best value for your money.
Conclusion
When you are looking to rent a unit for storage, it is never a straightforward decision to pick a particular one. There are many steps and factors involved that you should know about before picking the particular one for your requirements. To provide you with expert knowledge about this subject, this particular blog goes in-depth as it sheds light on various factors and considerations that will help you pick a good company offering storage units. If you are planning to relocate, the need to keep the goods stored can occur at any time, and small steps, such as how to measure the overall area that will be needed to keep your possessions, can prove to be a headache. However, with the information in this blog, you will be confident in the whole process of picking the right unit for storage and the company offering it.
Along with storage unit requirements, you may need services from credible movers companies, and you should not have any second thoughts but to use the service of 6 Packers and Movers, the most authentic portal to find the best movers and packers in Chennai for all types of requirements
Frequently Asked Questions
Why Do I Need To Know The Size Of My Storage Unit Before Picking One?

Determining the appropriate storage unit size is critical to ensuring that you do not overpay for space you do not require or don't end up with insufficient space for your belongings. It's a critical step to improve your storage experience and budget effectively.
How Do I Figure Out How Much Storage Space I Will Need?

There are two methods to determine the amount of storage space needed: square feet (sq. ft.) or cubic feet (cu. ft.). Multiply the length and width of your items to get an estimate in square feet. To estimate the storage in cubic feet, multiply the length, width, and height of your items.
What Factors Should I Consider When Choosing The Best Storage Unit?

When selecting the best storage unit, take into account various aspects like your unique storage requirements, the facility's location, security and safety protocols, and climate control features (if applicable). Make sure that you go through the reviews and make comparisons of the features, amenities, and costs provided by various storage companies. These together will help you make an informed decision and find the right storage unit for your requirements.